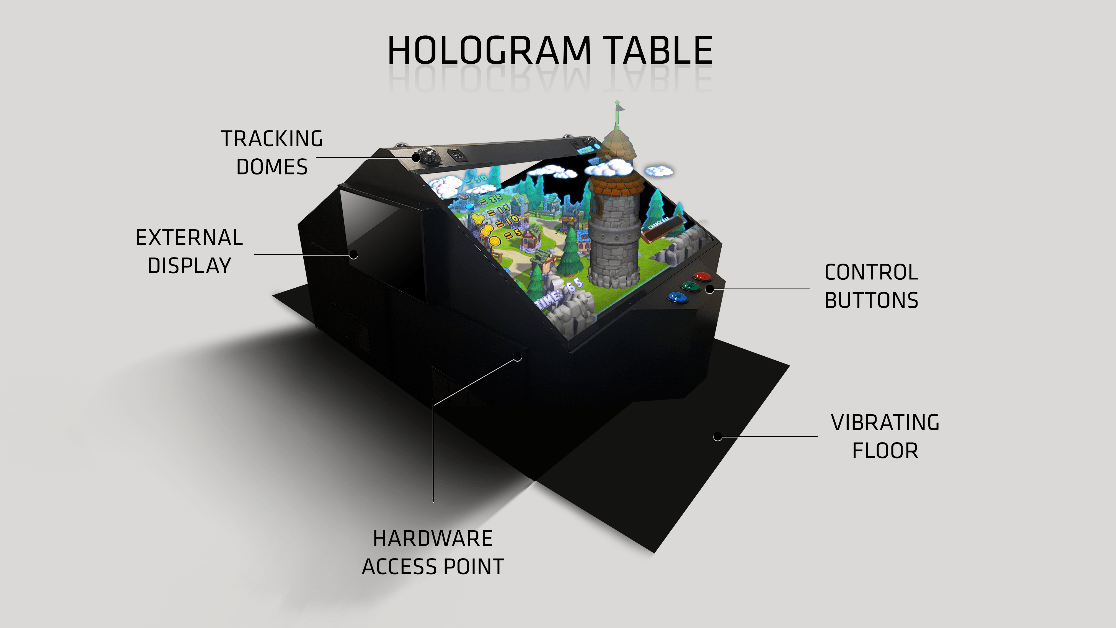 Euclideon Entertainment will use our internal game development studio consisting of over 20 skilled Australian developers to produce new Hologram game titles at least every 3 months. Several new Hologram Arcade machines are also nearing completion, with 12 Hologram Arcade games already completed. These provide a unique table-top Hologram experience for 1 or 2 users and include a vending machine that dispense toys when players win their games.
"We believe the vending component is extremely compelling – focus group testing with our own families has shown that kids absolutely love the Hologram Arcade machines and get very excited when small toys pop out of the top!", CEO Bruce Dell said at the company's Brisbane headquarters this week as he tested a new prototype Hologram Arcade machine.
Euclideon Entertainment manufactures Hologram systems at their Gold Coast factory – their roots are in the Commercial Hologram System industry, with previous clients including Airbus, the US Marines, Motorola, and Bentley Motors. With Australia and New Zealand rapidly emerging from lockdown and crowds returning to shopping centres, Euclideon Entertainment are confident that their new Hologram Entertainment Centres with built-in social isolation are going to be "just the thing" for families eager to get out of the house, but still stay safe doing so.
To learn more about this opportunity with Euclideon Entertainment, please email us at invest@euclideonholographics.com for more information, or call 07 3393 9579.
CLICK HERE to read our full Investor Offer Document with all financials, projections, and information required to make your decision to become a Virtual Franchisee.